Greetings from Silliman University, Philippines!
The Silliman University – Dr. Mariano C. Lao Global Studies Center was established and envisioned to bring Silliman to the forefront of international and online distance education. Specifically, the Center is tasked to promote globally oriented, intra-cross-multi-inter-trans-disciplinal non-curricular education and training in cyberspace blended, hybrid, and hy-flex modalities through the cyberplace.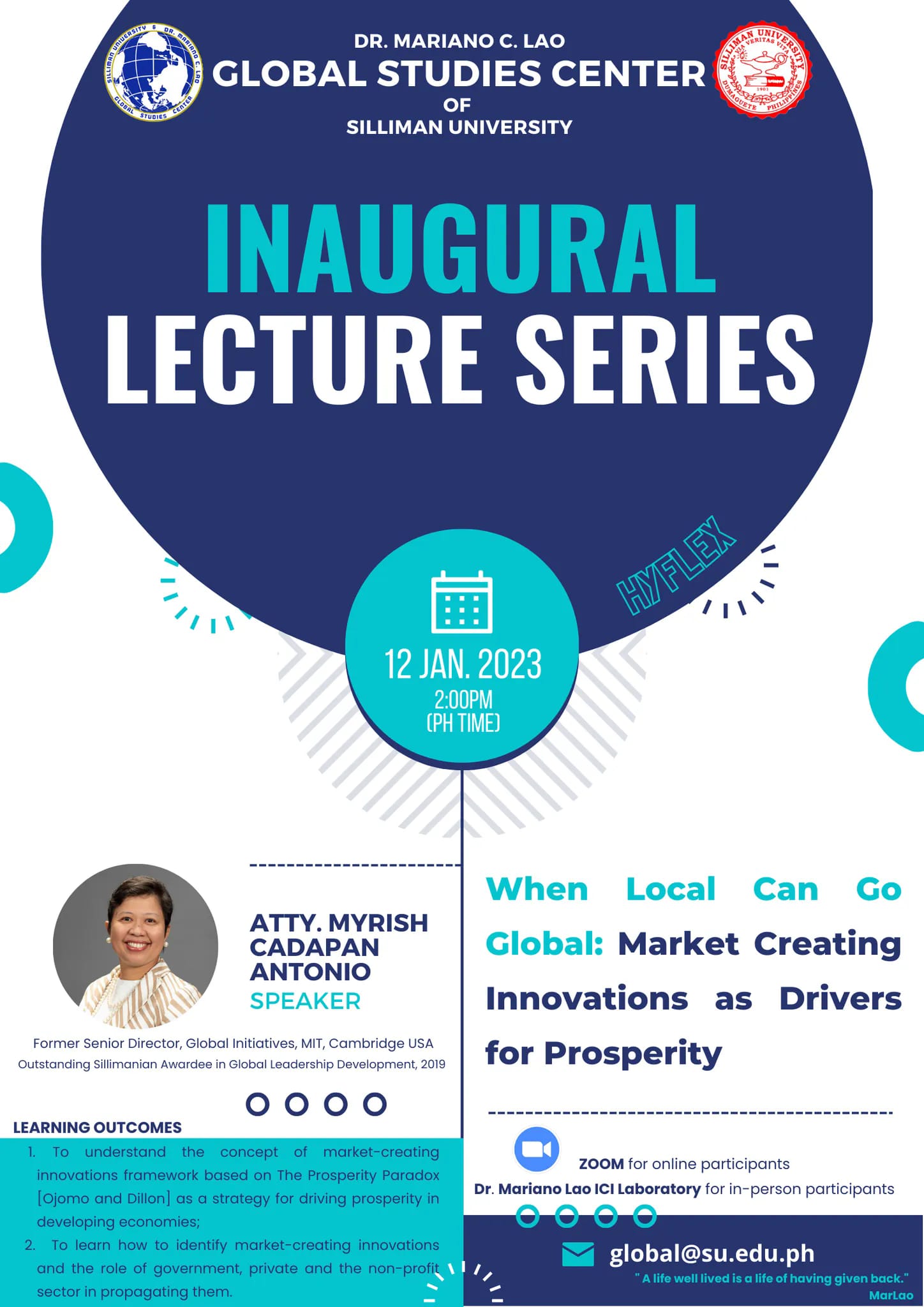 It will be on January 12, 2023, at 2 p.m. The lecture will be delivered in hy-flex. Slots are available for online participants via Zoom. A Love Gift of Php 500.00 (10 USD) for the Center's Trust Fund would be appreciated. See the attached document for the details. 
Upload proof of transactions at https://tinyurl.com/SUglobalReg or email us at global@su.edu.ph, and we will send you the official receipt and zoom link. For more information, go to https://su.edu.ph/global-studies-center. You can also like and follow us on our Facebook Fan page at https://www.facebook.com/SUDrLaoGSC. 
Thank you very much.